Secondary Systems for Zone Substations
A recent addition to Weber's product range is a range of secondary system products for zone substations. It is a natural extension of the long term LV business around which the company has grown. Currently the secondary systems are divided into three groups:
DC isolation and control systems
AC changeover switchboards
Marshalling cubicles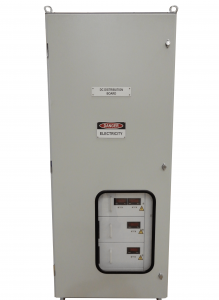 DC isolation and control systems
Protection, control and communications equipment in zone substations are powered using DC supplies because of the critical nature of these functions. Weber's experience in building long life electrical assemblies for distribution networks is well suited to delivering solutions to meet each utility's requirements.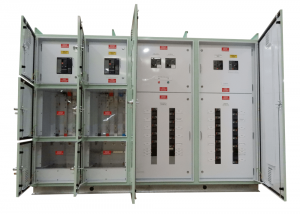 AC Changeover switchboards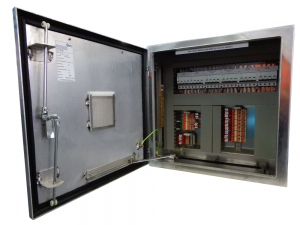 Pillars

LV Assemblies - Padmount

LV Assemblies - Chamber Substations

Secondary Systems for Zone Substations
18 McKechnie Drive
Brisbane Technology Park
PO Box 4264, Eight Mile Plains
Brisbane Queensland,
4113 Australia