Electricity Network Monitoring
Electricity networks perform reliably when they are operating under normal conditions. However prolonged periods of overload and influences that affect the quality of power can change this.
Bi-metallic maximum demand meters have been in use for a long time. However these unsophisticated devices can only display limited information such as a particular maximum demand. This does not provide information such as how long and what time of day. This finer detail previously required the use of poly loggers which are only installed after the fact.
Weber works with Accuenergy to deliver a range of power quality measurement solutions for power distribution networks. These products are engineered to withstand the harsh environment of padmounted substations and distribution pillars.
How is Power Quality Determined?
Individual Waveform Capture – Allowing engineers and executives to track slowly changing variation in electrical waveforms to root out the cause of mechanical failures well before they happen which can be isolated, recorded and graphically displayed while using the Acuvim IIW.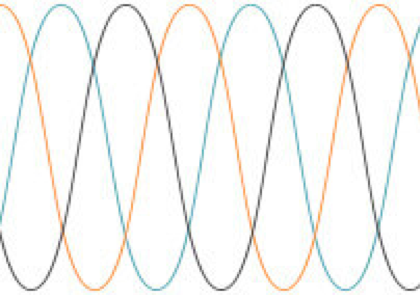 Harmonic Distortion
The analysis of non-linear loads connected to the distribution system, which affect the frequencies and cause problems such as misfiring, over-heating and voltage spikes. Individual harmonic measurement up to the 63rd and THD (total harmonic distortion) can be read on the Acuvim IIW meter.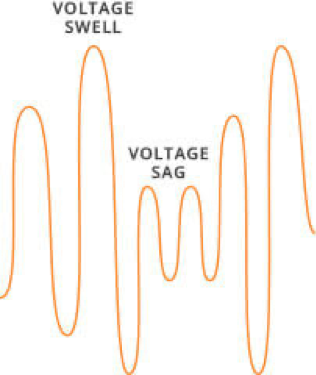 Sag & Swell Monitoring
Voltage sags and swells are the reduction and enlargement of voltage over a short time. Voltage sags are the most common events which lead to affect power quality and are often the most costly; they affect equipment ranging from PLCs, relays, controllers and everything in between, when the sag happens the power supply inside the device over compensates which if the sag is low enough can damage the internal circuits of the device causing malfunctions. Although these are typically blamed on the utility the reality is these are often caused within the site and include grounding, bonding, and coding issues or from powering different equipment from the same supply. Using Acuvim IIW's individual waveform capture users can capture 20 cycles of waveforms over three channels and log up to 100 groupings in the meters dedicated internal memory.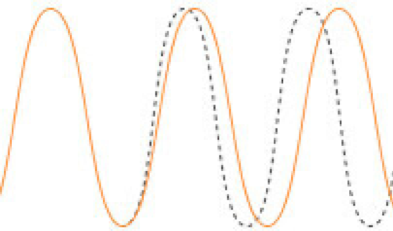 Frequency Variations
The deviation of the frequency is supplied at which may confuse logic systems and affect the operating speed of machinery which can be effectively monitored using any Acuvim II series meter.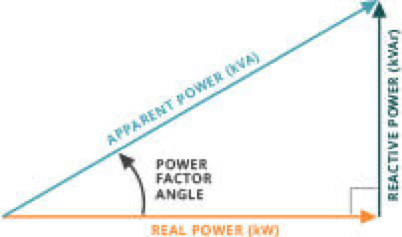 Power Factor
The ratio of the real power flowing to the load that can be used; this 0-1 figure is a most accurate depiction of how viable the electricity supplied is. Low power factor or "dirty power" greatly strains devices and causes inefficiencies. The Acuvim II series meters allow users to keep track of this ratio, and with the Acuvim IIW users can track the historical power factor and log on the device's internal memory.
Recommended Implementation
Effective and permanent power quality monitoring can be achieved using the Acuvim IIW meter as a permanently installed power quality meter for proactive and comprehensive power quality measurement. The meter can be read remotely via proprietary software or integrated into existing systems. For a portable solution the meter can be supplied in a robust kit using Rogowski coils for the current input.
Weber can also provide a wide range of current sensors – CTs, split core CTs and Rogowski coils. Acuvim IIW has models for the different inputs.
Using the data
Metering data has no value without analysis from great software. With AcuCloud, users can forward all metering data to your or 3rd party software for analysis, reporting, energy efficiency studies, measurement and verification projects. AcuCloud support HTTP, HTTPs, FTP protocols with CSV and JSON data format.
For power distribution monitoring substations and distribution points can be expensive if a communication network does not exist. Accuenergy's AcuMesh wireless RS485 network provides an effective solution. The new Aculink 810 data acquisition server can also assist in setting up a structure that can use the information being measured by the Acuvim IIWs.

Vertical Fuse Switches

Horizontal Fuse Switches

Fuse Switch Accesories

LV Bonding/Earthing Bypass Products

Din Blade Fuses

MCCB Kits

Battery Isolators

Generator Connection Kits

Electricty Network LV Monitoring

Current Transformers
18 McKechnie Drive
Brisbane Technology Park
PO Box 4264, Eight Mile Plains
Brisbane Queensland,
4113 Australia