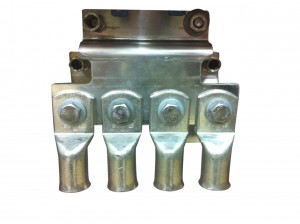 To support the effective use of the Vertigroup® range of products a wide range of accessories for field and/or factory fitting is available. The range for the newer Vertigroup E3 series includes: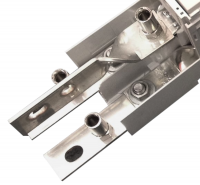 Cable connection kits with earth bypass facilities. Suitable for two cables per phase. Includes extended cable cover.
V-TAG-EFLE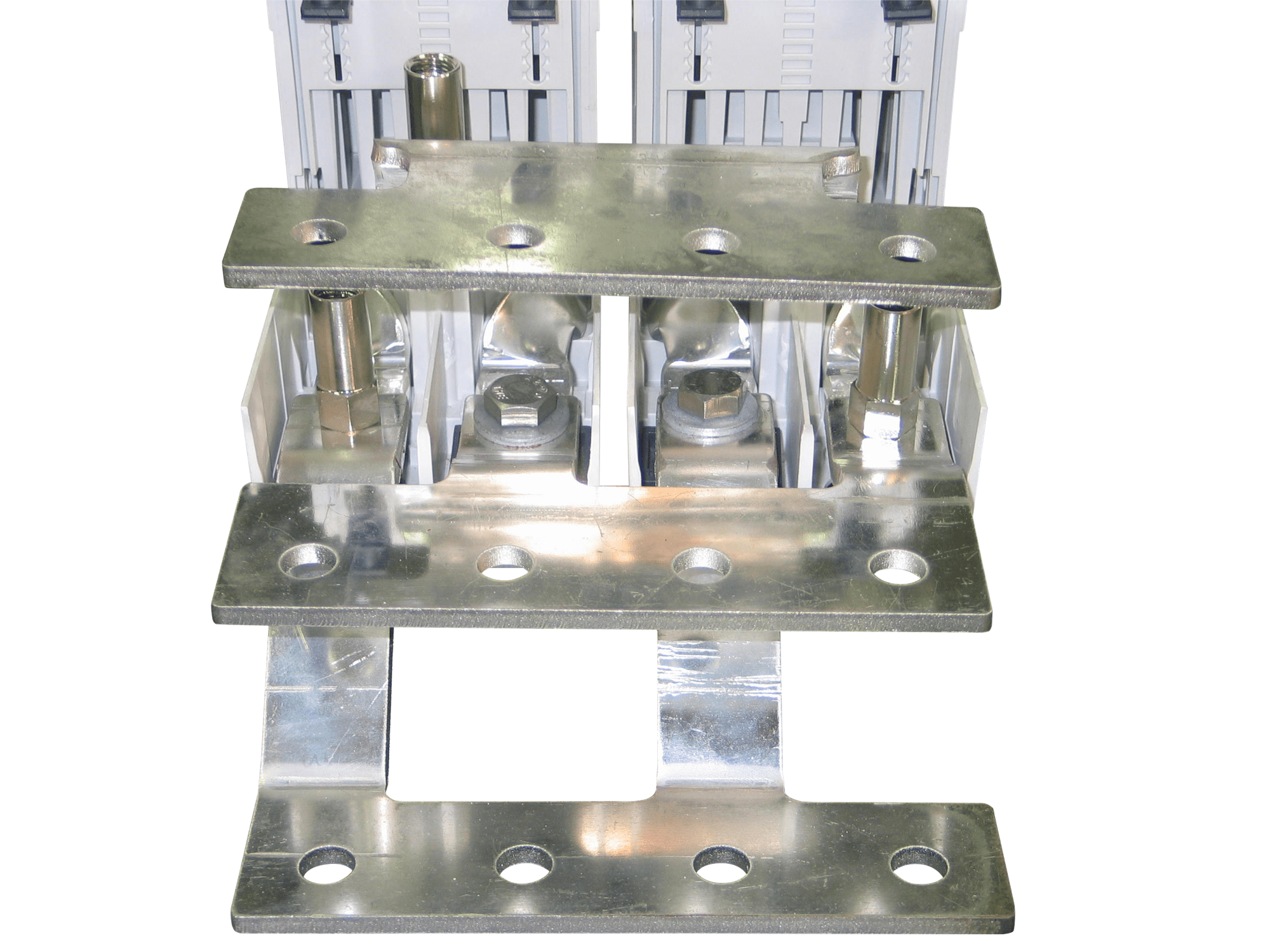 Kits for paralleling two fuse switches including cable covers and earth bypass facilities. Includes double cable connection cover. Single phase switching only.
V-BK1EFLE
Cable connection tags to facilitate front connection of two cables per phase
V-TS (set of 3)
Cable connection cover
EFE-36435.0010
Cable connection cover for paralleled fuse switches
V-KU2000E
Extended phase barriers to increase the clearance between phases
EFE-77150.1943 400/5 EFE-77151.2043 500/5 EFE-77150.2143 600/5 EFE-77150.2343 800/5
Busbar covers
V-FC001 1 Space V-FC002 2 Spaces V-FC003 3 Spaces V-FC004 4 Spaces
Label holders (kit of 2)
LVZBT
Adaptor for mounting DIN 00 devices on busbars beside DIN 2 and DIN 3 fuse switches. Includes spare space cover
V00-DR185/1 - 2 units
Handle clips (colour red) for highlighting an isolator in a group of switches. Set of 3.
EFE-36407.0010

Vertical Fuse Switches

Horizontal Fuse Switches

Fuse Switch Accesories

LV Bonding/Earthing Bypass Products

Din Blade Fuses

MCCB Kits

Battery Isolators

Generator Connection Kits

Electricty Network LV Monitoring

Current Transformers
18 McKechnie Drive
Brisbane Technology Park
PO Box 4264, Eight Mile Plains
Brisbane Queensland,
4113 Australia